Sustainability Trends in Food Ingredients
1-2-Taste's Jasper Schouten speaks with ingredients suppliers about market trends, product innovation, best practices, supplier challenges, and more.
In recent years, the food industry has seen a shift towards sustainability as a backbone for the creation of new ingredients. This trend has been driven by the need to reduce the carbon footprint, create a circular economy and to ensure sustainable development.
In this blog, we will explore the importance of sustainability in food ingredient development and the role played by different companies in shaping this trend. We will focus on the insights provided by interviews Jasper Schouten, CEO and Co-founder of 1-2-Taste had with representatives of Solidaridad Network, Peel Pioneers, Agrosingularity, Moringa Wize, and ProFound – Advisers In Development.

The 5 tips for sustainable practices in the food industry coming out of the interviews with different experts in the food industry:
Sustainability is no longer just a trend but a necessity due to the serious issues that exist in the food industry's supply chain. Businesses need to transform the way they operate and move away from being profit-driven at the cost of lowering input costs and labor.
There is a growing market for sustainable ingredients, and companies need to create sustainable ingredients that meet market needs.
Companies can reduce waste by transforming agricultural surpluses and by-products into high-value food ingredients through upcycling.
Sustainability is a core value of a company, but finding the right cost-quality balance is key to market success.
Companies need to be flexible and adaptable to changing market conditions and client preferences to achieve long-term success.
The ingredient suppliers at 1-2-Taste have you covered. In our podcast, I sat down with five of them to discuss the product development journey. Here's a small sip of their expert insights: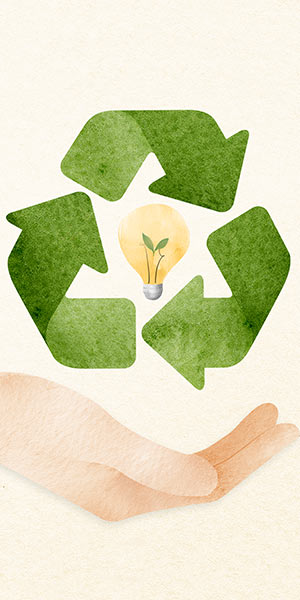 Developing the concept

The food industry must adopt sustainable practices due to population growth and resource scarcity. Solidaridad, an NGO promoting sustainable development in agriculture, has helped shape this trend. While progress has been made towards sustainability, there's a need for businesses to prioritize sustainability over profit. Solidaridad encourages investments in sustainable practices benefiting everyone in the supply chain, and certification alone is insufficient for achieving sustainability in the development of food concepts.
Creating a winning prototype

Peel Pioneers' focus on creating high-value ingredients from waste streams has contributed to their success in the winning prototype phase of sustainable food ingredient development. Their emphasis on sustainability, high nutritional value, and customer feedback has enabled them to create a circular economy, reduce carbon footprint, and meet the market's needs for sustainable and healthy food products.
Going to market

To address worries over food production's environmental effects, firms are exploring sustainable ways to produce food. Agrosingularity, a Spanish firm established in 2019, collects agricultural and transformation industry surplus and by-products and transforms them into high-value food ingredients, reducing waste and fostering a sustainable food system. This contributes to, while deciding to go to market, meeting the increasing demand for sustainable food products.
Getting the best supplier contracts

To optimize pricing, Moringa Wize conducts market research and employs dynamic pricing strategies while reducing costs through innovation and efficiency. The company's goal is to offer high-quality products at competitive prices, balancing customer demands and affordability, to maintain a competitive edge.
Ensuring a robust supply chain
Bert-Jan Ottens, founder of ProFound – Advisers in Development, discusses with Jasper Schouten the challenges of sustainable food development and supply chain scenarios in a biodiversity context. ProFound works more with specialty products and aims to build sustainable supply scenarios with their suppliers that interest particular buyers.
1-2-Taste can help you overcome your supply challenges, with a wide portfolio of ingredients; transparent, competitive pricing; an interface that makes it easy to find suppliers and order; minimal order quantities; and technical product development support.
Sustainability is the backbone of the food industry's future success.
– Monique van de Vijver, Solidaridad
The winning prototype phase involves creating a sustainable ingredient that meets market needs.
– Florence Span, Peel Pioneers
Transforming agricultural surpluses into high-value food ingredients by upcycling by-products.
– Alvaro Manuel Garcia, Agrosingularity
Sustainability is a core value of our company, but finding the right cost-quality balance is key.
– Aart van den Bos, Moringa Wize
Sustainable supply chains: Overcoming challenges, adding value, and embracing change together.
– Bert-Jan Ottens, ProFound – Advisers In Development
1-2-Taste Talks Food Ingredients Podcast Series
Sustainability trends in food ingredients
Welcome to a new episode of 1-2-Taste Talks Food Ingredients. In this episode, we will be discussing sustainability trends in food ingredients. Our episode features five food experts who will provide their unique insights on developing a prototype, achieving prototype status, managing procurement, and overseeing the supply chain. You'll gain a deeper understanding of how sustainability is becoming a key driver in the food industry, and how businesses are adapting to meet the growing demand for sustainable practices. Join us as we explore the latest trends and innovations in sustainable food ingredients production and consumption.
1-2-Taste sustainability partners