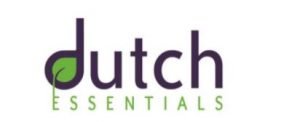 DUTCH ESSENTIALS HELPS MAKE HIGH QUALITY OILS IN THE ESSENCE OF NATURE!
DUTCH ESSENTIALS is the result of a collaboration between a Portuguese Eucalyptus plantation and a Dutch specialist in extraction and purification. Dutch Essentials is dedicated to extracting the key active ingredients obtained from the Eucalyptus tree into high-quality products. One keyword "Essential" for the company: Sustainability!
One of the main pillars of the company has been the use of cutting-edge technology within its industrial production processes. The use of automated tools complemented by advanced monitoring and control of systems, allow the constant and exact quality of the entire transformation process in any of its stages. This results in complete operational control of any parameter of the production process, which allows all our products to meet the rigorous quality standards that our customers demand. Dutch Essentials strive to promote sustainable practices, from the farmer's land to its extraction and transforming facilities.
HIGH-QUALITY NATURAL EUCALYPTUS OILS
– Made by Dutch Essentials –
Excellent Stability and Solubility
Pure Natural Oil Products
Safe Technology & Sustainability
Friendly Image & Cost Saving
DUTCH ESSENTIALS RESEARCH & DEVELOPMENT
DUTCH ESSENTIALS in line with consumer and investor demand, as well as many Flavour and Fragrance companies examine their supply chains and the impact that they have on the environment. Consumers increasingly demand European sourced products, including clean sustainable Eucalyptus Oil in their brands and products. Investors pressure companies more and more to pursue aggressive environmental, social and corporate governance targets.
DUTCH ESSENTIALS sources the raw material for its oil from pesticide- and chemical-free plantations. Dutch Essentials harvests the leaves only. This forms part of the maturation process towards healthy plantations and no need to ever fell the trees. These good practices create the foundation of the Dutch Essentials company's culture and values.