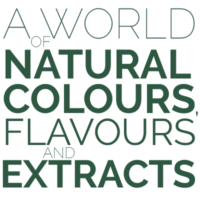 Plant-Ex Ingredients is an international company that specialises in the manufacture of Natural Food Ingredient Solutions, supplying across the globe either directly through its facilities and through a number of selected distribution partners.
At the heart of the Plant-Ex offering is the portfolio of Natural Colours, Flavours, and Natural Extracts for the food & beverage industries. Family-owned, Flexibility, Professionalism, Service, and Technical Expertise are the key reasons for the company's success.
Independent production sites for liquid and powder processing mean focused teams specialising in delivering high-quality products, allowing them to further develop their expertise. In-house spray drying capabilities from the laboratory through to bulk production mean that IP is protected and exacting quality can be maintained throughout batches.
Plant-Ex Ingredients was founded in 2010 and now is a team of more than seventy people with production sites in both the UK and Turkey and ambitious plans for the second decade. With raw material partners around the world and an enthusiastic development team, Plant-Ex are fast becoming a global choice in Colour and Taste.
NATURAL EXTRACTS
Plant-Ex is specialising in Natural Extracts. Based on selected base ingredients and various extraction methods, high-quality natural extracts are made for use as colour and/ or taste ingredients in food end products in many application areas.
NATURAL COLOURS
Plant-Ex Natural Food Colours are extracted from natural ingredients. Explore the variety of Plant-Ex colours for a wide range of application areas, many food colours are non-declarable on the end product's ingredients list. No E-numbers, only natural extracts.
NATURAL FLAVOURS
Plant-Ex features a portfolio of Natural Flavours based on Natural Extracts. The natural ingredients are processed carefully to make high-quality extracts for use in food end products in many application areas.