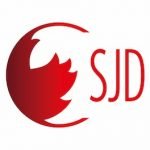 Need Help Using Flavours in Bakery and Confectionary?
— Director SJD Consultancy 2020 Inc.—
Flavours play a critical role in developing successful, unique food products.
They deliver more than just the base flavour; they also contribute to whether consumers would buy your product again.
The selection, development, and commercialization of flavours often raise many questions with product developers and their team members.
Flavour technology has increased significantly in the past few years, and it can be complicated to keep up with all the aspects of mouthfeel, astringency, bitterness, sweet profiles, etc.  The flavours offered here are leading-edge and make the difference between an average product or a fantastic one.  Could you benefit from some advice and help?
Stephen can help you and your teams during the process either by consultation, training, or project support.
Stephen Donaldson is a highly experienced and educated Research & Development (R&D) Consultant who has garnered a wealth of knowledge and expertise from achieving widespread success across five continents and eight product categories. He has a demonstrable history of forging entirely new revenue streams and streamlined processes for global giants and SME's.
LEARN HOW TO SELECT AND APPLY FLAVOURS WITH STEPHEN
Stephen has developed a training program covering the top five practices used to ensure success in selecting flavour combinations or using them during the prototyping and commercialization phase. You will get supporting materials and a 30 min direct training session with him. Years of experience and expert knowledge without waiting years!
FLAVOUR SELECTION & APPLICATION FREE 20 MINUTE INTAKE
Stephen will help you get answers to all the right questions:
How do I go about selecting potential flavours?

What are the flavour suppliers looking for from me, so they can best help me?

What critical technical questions should I ask the flavour supplier (concerning my base, process, and design parameters)?

How should I think about prototype development, evaluation, and commercialization issues?

When selecting flavours, what kinds of things do I need to consider related to QA/QC, HACCP, etc.?

What's the best practice for ongoing procurement after developing and manufacturing my product?
Have a free intake chat with Stephen to see how you can benefit.
I can support you to achieve success.

SJD Consulting 2020 Inc
Mississauga, Ontario, Canada