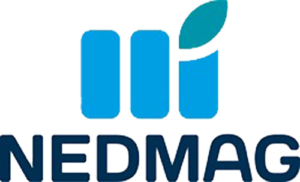 Nedmag
Getting you closer to perfection
We enrich products and improve processes of our partners worldwide with magnesium salt of the purest kind
Nedmag Calcium chloride prills food grade are small white prills of anhydrous calcium chloride. The product is mainly used as an additive in cheese and beer production, and to preserve…

Go to details page
Nedmag is a leading producer of calcium chloride and magnesium chloride, two important minerals for food applications. Production takes place in Northern part of The Netherlands, where bischofite salt deposit are found from the former Zechstein sea. These pure salt layers are the basis of our minerals.
Calcium chloride finds its way to food producers all over the world. Various top brands rely on the quality of Nedmag CaCl2 food, amongst others producers of beer, cheese and preserved vegetables.
Magnesium chloride suitable for the food market finds its way in sport drinks as electrolyte, or in the plant-based segment to coagulate tofu. For this mineral, we believe there are endless possibilities to be discovered, for example in sodium salt replacement or mineral enrichment.
Check out the Nedmag Company  brochure for more information about the company.