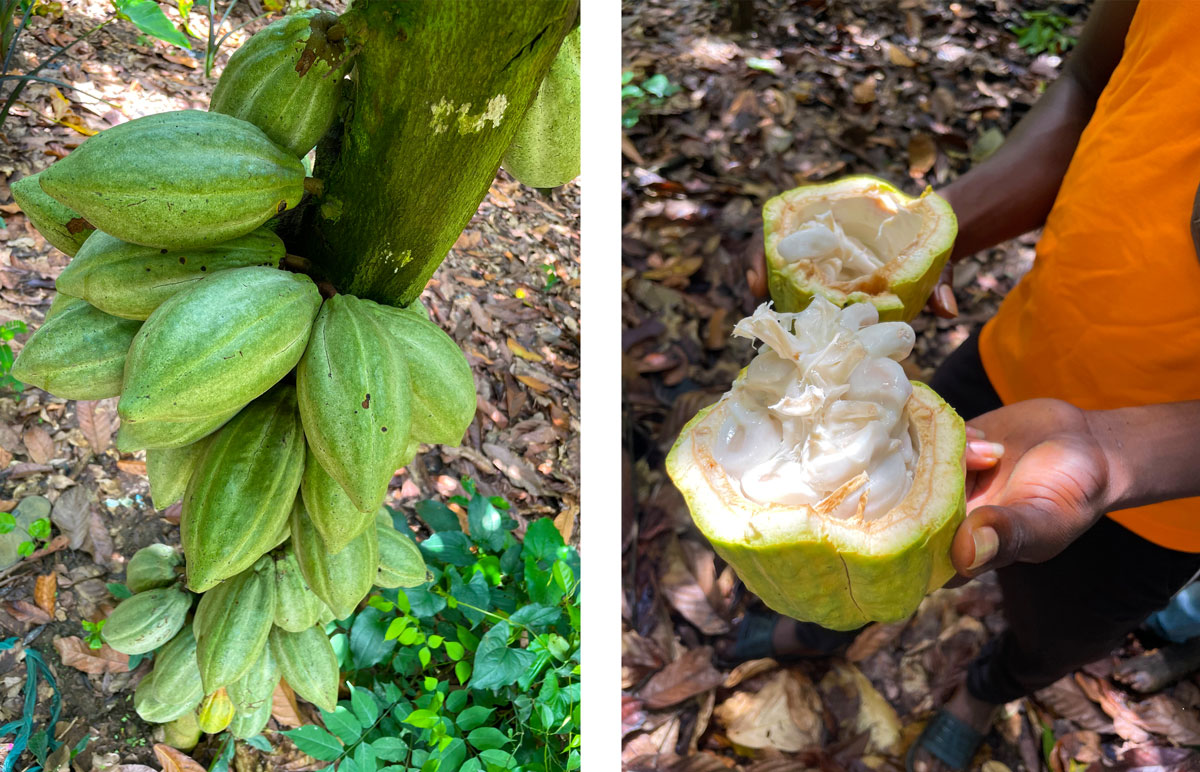 JS Cocoa
CREATIVITY AND RESPONSIBILITY
In a world with a population growing towards 10 billion, where the challenges of feeding everyone get bigger every day and where the effects of climate change are increasingly evident, it is our duty and responsibility to utilize earth's scarce resources fully.
We strongly believe that something potentially beautiful should not be wasted. At JS COCOA we use our creativity and take our responsibility by creating the beautiful from every cocoa misfit.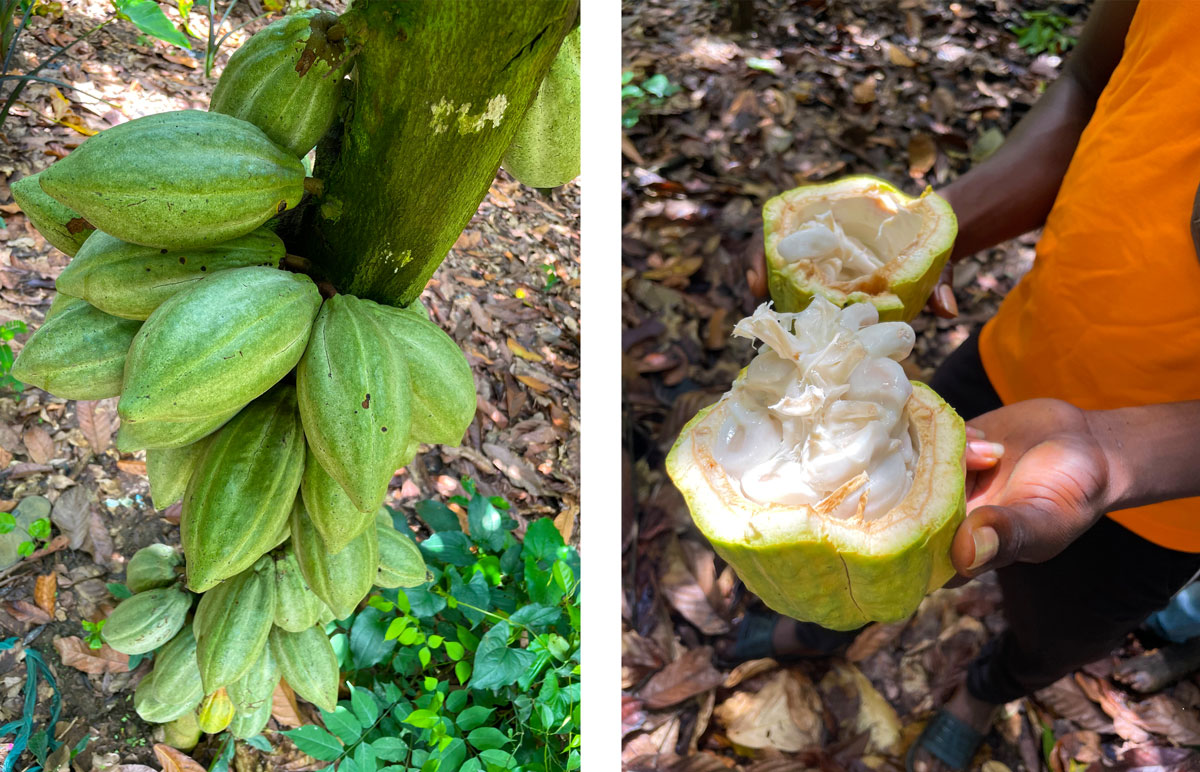 WE CREATE THE BEAUTIFUL, FROM EVERY COCOA MISFIT
Cocoa is all about high quality! "Not all of a years" harvest is accepted by the highly selective cocoa industry. What happens with all the 'great beans' not making the cut? JS COCOA developed a smart, sustainable and socially relevant solution with the goal to leave no good bean behind.
In Ghana JS COCOA set out to develop a sophisticated and fine-mazed network of farmers and transporters, to collect and trade these specific extraordinary beans to be used in our production process. That's how the beautiful RESIGHA saw daylight back in 1984 in the heart of Ashanti region, a wholeblood daughter of JS COCOA. Every harvest season RESIGHA agents meet with cocoa farmers to discuss, to trade, and to collect the remaining stocks. A valuable way of trade for farmers, bringing them additional income facilitated by JS COCOA and RESIGHA. But also inspiring encounters to catch up on the newest technology and economic developments, to deepen social bonds, and strengthen community cooperation.
"TOGETHER WE CREATE MORE"
We are FSSC22000-certified, meeting all regulatory requirements and quality criteria. Our laboratory closely monitors our products and production processes. We see to it that our teams operate in a safe environment.
Via our fully owned company Resigha Ltd. in Ghana, JS COCOA contributes actively to community development in Africa in the form of financing electrical power, road improvement, public lavatories, water wells, and micro finance.
In Ghana, we offer our brokers incentives that ultimately improve the quality of life. The incentives are bonuses as part of a loyalty programme. They are distributed annually at a Durbar (gathering), and can vary from Wellington boots, clocks and radios, to roofing sheets, bicycles, televisions, and even motorcycles.
We also work with a savings system as part of our commission. Our brokers save 20% of their commission, which can be collected at the end of the season. In addition, we act as micro-financiers by giving small loans. As a result our brokers, many of whom have worked with us for more than 25 years, have built new homes, or have invested in taxis, carpentry workshops, shops, or other small enterprises.
It is the best choice for any quality conscious chocolate producer that also aims for a good value for money proposition.

Go to details page
It is an intense, low fat dark cocoa powder and mild alkalisation process, giving rich dark colour to biscuits, brownies, muffins and coatings.

Go to details page

It is an intense, low fat dark cocoa powder and mild alkalisation process, giving rich dark colour to biscuits, brownies, muffins and coatings.

Go to details page

It gives food an economical, warm reddish-brown hue, perfect for cookies, biscuits, bakery items, compound coatings, fillings and confectionery.

Go to details page

It adds a warm, reddish-brown colour to food, useful for biscuits, bakery, coatings/fillings and confectionery, and an cost-effective option.

Go to details page

JS COCOA extra dark alkalised cocoa powder BLACK TORO is the darkest defatted cocoa powder in the portfolio. BLACK TORO brings strong dark chocolate colour to your biscuits, muffins, and…

Go to details page

JS COCOA extra dark alkalized cocoa powder BLACK TORO is the darkest defatted cocoa powder in the portfolio. BLACK TORO brings strong dark chocolate color to your biscuits, muffins, and…

Go to details page

Mildly alkalized, UMBRA enriches recipes with intense dark colouring without stepping on the limits of food additives. Containing less than 7% added alkalising agent, UMBRA is ideal for CLEAN LABEL…

Go to details page

Mildly alkalized, UMBRA enriches recipes with intense dark colouring without stepping on the limits of food additives. Containing less than 7% added alkalising agent, UMBRA is ideal for CLEAN LABEL…

Go to details page
JS Cocoa in the 1-2-Taste Dairy podcast