Worldwide
Specialists in Natural Citrus Aromas 
Delsa is a family business with more than 25 years in the food flavours industry. Their broad experience in researching and developing flavours makes them the best provider of quality flavours. Delsa started as the citrus specialist with direct access to the farmers and local producers of lemons, orange, Seville bitter orange, grapefruit, and clementine's from Spain. Being close to the source means they can reduce costs and work closely with the farmers to maintain and improve quality. Delsa use their broad experience in the citrus flavour segment to grow within the natural flavour industry. They were able to develop a wide range of natural and artificial sweet and savoury flavours. Their flavours are suitable for a variety of applications and industries such as confectionery, bakery, soups, and sauces. Their flavours also come in different forms such as liquid, powder, water, and oil-soluble. Delsa is dedicated to helping customers find the perfect flavour for their needs and applications and are committed to providing high-quality products.
Delsa follows the most stringent European and international quality standards and are an FSSC 22000 Food Safety company. They have had Kosher certification since 2017 and Halal since 2019. Moreover, they are working to implement Bio Certification from January 2022 (CAAE). They guarantee the best quality over time for any order size and throughout seasonal variations of demand.

The exact flavours that customers are looking for
Natural flavours are an essential ingredient for food products. As a flavour manufacturer, Delsa is committed to developing the perfect flavour for its customers.
They supply different sized companies operating in various industries and develop a myriad of rich natural flavours such as nuts, spices, truffles, fruits, algae, aromatic plants, and more.
Delsa Natural Anchovy Flavour. Special for olives, sauces, creams, purées or to give a special touch to your recipes. Aroma is suitable for vegetarian and vegan diets (no animal products).…

Go to details page
Aroma manufacturers

Delsa has more than 20 years of experience developing custom natural scents for a wide range of companies and sectors.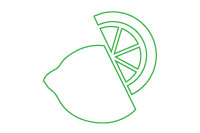 Citrus specialists
Delsa is an international benchmark for research and development of natural lemon and other citrus flavours for the food industry.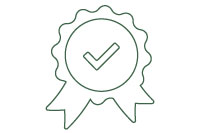 Commitment and quality
Delsa strictly comply with the most demanding standards worldwide, guaranteeing a high and constant level of quality.
Delsa in the 1-2-Taste alcoholic beverage podcast