At Timmers Food Creations BV we specialise in the field of savoury (natural) aromas, vegan aromas and building blocks to create subtle flavours for soups, sauces, bouillon, meat and meat analogues like vegan burgers, nuggets and sausages. It is not only the top note but also the middle part of the flavour pyramid, the umami and mouthfeel, that we incorporate in our flavours. Leading to easy applicable flavours with unique flavour profiles. Thanks to our own research and development we are able to tailor the required flavour for a specific usage, thus creating a bespoke solution. As well concerning the flavour profile as to the application. Our specialised team would be happy to think with you, show our beautiful concepts and contribute towards a practical solution or innovative idea.
Cooperating with Timmers Food Creations means:
Specific recipes for specific customers and applications
Fast and flexible development, delivery and service
Discretion in respect of customer-specific information
Personal approach and expert advice
Practical and innovative solutions
Our own testing kitchen to test applications
Combinations with our own supplementary ingredients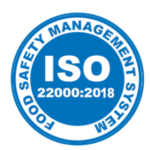 Meat Flavours 
Timmers offers a diverse range of beef, chicken, and pork flavours that can be used in a broad range of applications. Such as soups, sauces, meals, and meat. If you are looking for a different flavour, get in contact with Timmers.
Bouillon Flavours 
The Timmers Bouillon range has easy to use flavour ingredients that will bring a lot of umami and will support the top note flavour to stand out in your savoury product. One product in the range is Tasture 604. This is an enzymatically hydrolysed vegetable protein with no allergens and is clean label and natural.
Vegan Flavours
Timmers has a range of vegan, clean label, and natural flavours. They have meaty top notes which are supported by umami components to give your vegan product typical meat characteristics. Are you in need of a slightly different profile? Time to talk with the people of Timmers.
Fish Flavours
If you are looking for a delicate white fish or shrimp flavour that will stand out in your product, try Timmers fish flavours. These flavours are easily applicable with top notes and body/umami.
Flavour Enhancers
With Timmers flavour enhancers you will be able to replace MSG and/or reduce the salt level in your savoury product. This will help you fit in with the healthy food trend. If you need assistance, please contact Timmers.
Vegetable Flavours
For a broad vegetable flavour with many uses, try Timmers vegetable flavour. It will bring a fresh, recognisable vegetable aroma to your product.