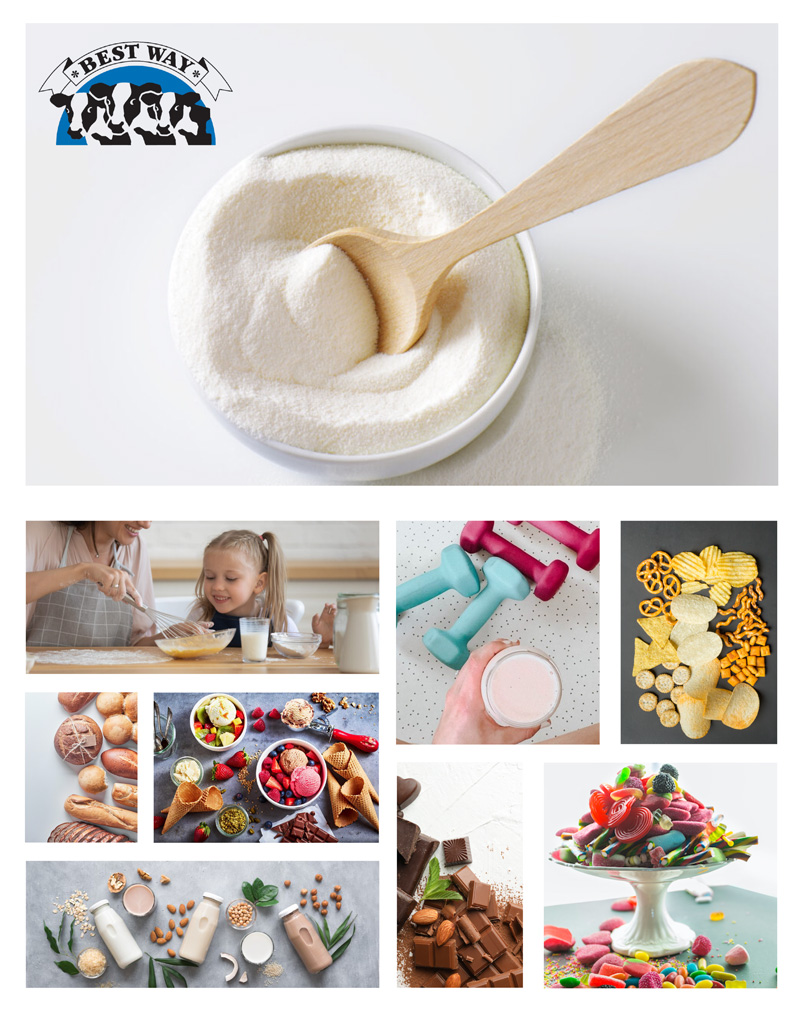 Dairy Ingredients For Various Applications
Best Way Ingredients BV is a Dutch supplier of high quality dairy ingredients. Best Way Ingredients offers a wide range of dairy ingredients suitable for many applications like bakery products, beer, chocolate, confectionery, icecream, sauces and dairy drinks.
Best Way Ingredients' product range consists of (instant) skimmed and full cream milk powder, yoghurt powder, butter milk powder, lactose and whey protein powders. Our products do not contain any sweeteners, colourings, flavourings and thickening agents.
Besides supplying dairy ingredients of high and consistent quality, we are committed to providing the best service as customer satisfaction is very important to us.
Best Way Ingredients Buttermilk is the by-product of butter production. After pasteurisation and thickening, buttermilk is spray-dried to obtain a homogeneous powder. Only available for shipment within the EU

Go to details page