Quality ingredients for food and beverage innovators
Going to market strategies: launch a new product successfully
1-2-Taste's Jasper Schouten speaks with ingredients suppliers about market trends, product innovation, best practices, supplier challenges, and more.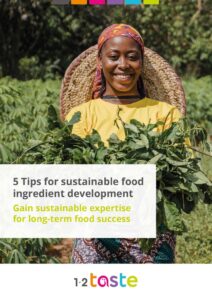 Five tips for sustainable food ingredient development
Learn from five experts in the field and gain sustainable expertise for long-term success.
Turn small orders into a big opportunity!
We provide your online sales channel to service SMEs. Our expert sales support and handling of samples are just some of the benefits of 1-2-Taste supply partners.