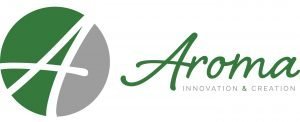 Aroma INC
TASTE THE DIFFERENCE
At Aroma INC they specialise in developing and incorporating natural, sweet flavours and extracts in a wide variety of products such as alcoholic beverages, sports nutrition, bakery products, confectionery, dairy products, sauces, dressings, and functional food. They also have options to mask the tastes that are not wanted in your product.
At Aroma INC they have a passion for product and flavour development, they love the challenges and infinite possibilities there are in this.
With more than 25 years of experience in developing custom made flavours, their main goal is to develop and create new, innovative flavours that will be at the heart of your product!
Esther Keepe & Özgür Aridasir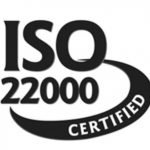 FLAVOUR DEVELOPMENT & CONSULTANCY
Aroma INC offers natural flavours, natural extracts, or identical to natural flavours. Aroma INC develops these products and always consider the end product that you are aiming for. Every product contains different ingredients that all have an influence on taste, mouthfeel, and perception. Therefore, Aroma INC works on your product base, including the ingredients you need for nutritional value, in order to create the perfect flavour.
Aroma INC can also help with improving the taste of your product or one of its ingredients. Aroma INC also offers support with the production process and has a lot of contact with various production companies.
Aroma INC develops and creates unique and innovative new products by thinking "outside of the box." Aroma INC's specialities are flavours in sweet products, masking flavours, and natural flavours.
RENT THE AROMA INC LAB FOR DEVELOPMENT WITH FLAVOURIST SUPPORT
Do you want to develop your Flavour in our lab together with Aroma INC? Work directly with the Aroma INC Flavourists to come up with the Flavour you need for your product.
NATURAL LIQUID FLAVOURS
We have developed a special range of flavours to be sold online, for you to use in a wide variety of applications.
POWDER FLAVOURS
We have developed a special range of flavours to be sold online, for you to use in wide variety of applications.