Your home for the best novel, clean-label functional ingredients.
Anderson Advanced Ingredients provides new clean label solutions for industry-wide challenges and is an innovative foundation to help move countless R&D projects from concept to reality. Led by the legacy products MoisturLOK® and FiberSMART®, the portfolio includes Allulose, fibers, fat and sugar replacers, vegan proteins and nutraceutical ingredients. All ingredients make existing foods healthier and improve product quality.
The American company, Anderson Global Group, recently opened a European branch in the Netherlands.
Anderson Advanced Ingredients sells products suitable for sugar reduction, binding, shelf life extension, moisture migration, dough machinability, bulking, dietary fiber, protein loading, production yield, emulsification/stabilization, ice cream production & gluten free baking.
All suitable to speed up the production process, make products last longer, be able to make claims, ensure less dehydration and make healthy products tastier.
FiberSMART
Anderson FiberSMART is a  high dietary fiber range of ingredients (more than 90% fiber content). FiberSMART has approved low glycemic response, exceptional tolerability and low water binding capacity. It is in fact a resistant dextrin which has found its way in variety of applications such as fiber enrichment, sugar reduction, gluten-free baking and weight management.
Anderson FiberSmart is available as powder or syrup, made of Corn or Tapioca and is also available as organic.
Since having no negative impact on the sensory attributes and textural properties, Anderson FiberSMART can be properly incorporated in wide range of food products including prepared foods, baked goods, beverages (dairy & non-dairy), sweets, cereals and bars, condiments and dressings, confections, frozen desserts, gravies and sauces, meal replacements, pasta and grain products, vegan and vegetarian food preparations.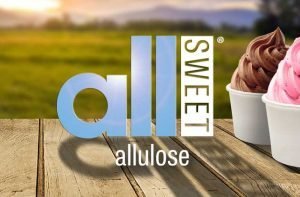 AllSWEET
AllSWEET Allulose, scientifically known as Allulose (d-Psicose), is a KETO and diabetic friendly, Non-GMO project verified and low calorie natural sweetener, which is naturally occurring as a rare sugar found in fruits and foods such as raisins, figs, kiwis, and brown sugar.
The Anderson AllSWEET range is available as powder or syrup and is also available in an organic variation.
AllSWEET Allulose is a low calorie natural sweetener (0,4 kcal/g) yet imparts the sweetness everyone is looking for. Main application areas for AllSWEET Allulose Syrup are sugar reduction challenges and weight management in all food products including ice-cream production. While labeling, just simply list it as "allulose".
 MoisturLOK
The Anderson MoisturLOK® Humectant range are Non-GMO clean label ingredients to manage the moisture content of food products, which consequently will extend the products shelf life – spoilage-free and keeping fresh for a longer time. MoisturLOK® is available as: Organic and Non-Organic variation in Syrup & Powder
No more tacky dough/better machinability
No more soggy microwaved goods
Longer freshness of products
Enhancing Mouthfeel
Reduced crystal forming in ice creams
MoisturLOK® Humectants can be used in different applications such as bakery products, pastas and noodles, processed meat products, bars, gluten-free baked products, frozen products and vegan challenges.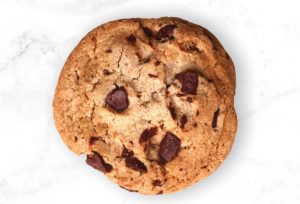 EmulsiSMART
EmulsiSMART Emulsifier Powder is a Non-GMO, KETO and diabetic friendly natural plant fiber-based emulsifier, which is produced through a patented technology. It is a proper combination of plant fibers contains both soluble and insoluble fractions, isolated from plant extracts (lemon, pea, potato, plantain, Norwegian Kelp).
The EmulsiSMART Emulsifier Powder is targeted to be clean label alternative to replace traditional emulsifiers such as DATEM, SSL, lecithin, mono-glycerides and di-glycerides in variety of applications such as beverages, mayonnaise, creams, soups, sauces, cheeses, high fat baking.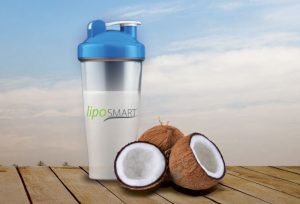 LipoSMART
Anderson LipoSMART is an ingredient range based on Coconut and Tapioca Fibers.  The LipoSMART range is available in variations based on coconut milk powder, coconut cream,  maltodextrin and modified starch. LipoSMART has a a sweet taste resembling coconut cream.
Anderson LipoSMART features Coconut Milk Powder contains 60% fat, which is used as a flavor enhancer to make any product taste and feel better (drink mixes, yogurts, ice creams, protein bars, soups and various beverages).
Anderson LipoSMART is also available as Coconut Oil Powder 65% – Tapioca Fiber is a KETO friendly ingredient. It is the "good for you" fat, which with its creamy taste and slight coconut odor fits any KETO nutrition applications. Its high fat content of 65% makes it preferable fat incorporated ingredient while thinking about KETO formulations.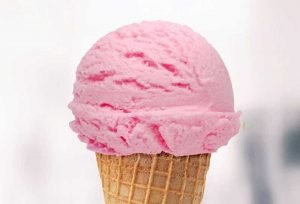 StabiliSMART
Anderson StabiliSMART are natural, clean label plant-based replacements for traditional stabilisers and gums.
StabiliSMART stabilisers can be used in many application areas, ranging from doughs, dressings, soups, sauces, beverages, to frozen desserts, etc.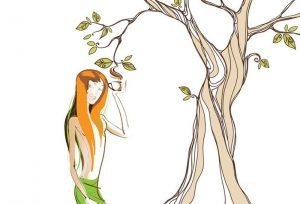 VegiSURGE
Anderson VegiSURGE are a range of Natural Caffeines that are clean label Non-GMO.  Anderson VegiSURGE are extracted from Green Coffee (Coffea robusta) or Green Tea (Camellia sinensis) through a solvent-free process depending on the product chosen.
VegiSURGE uses these natural sources of caffeine that are considered to be absorbed more quickly in the digestive system potentially resulting in a quicker, unnatural spike, which makes it a great candidate when developing sport nutrition beverages.
 PolySWEET
The Anderson PolySWEET Erythritol Powder Range is a KETO and diabetic friendly, Non-GMO project verified and almost zero calorie sugar alcohol, which is undisputed king of sugar alcohol ingredient offerings for a decade. Available in organic, as well as regular version.
The Anderson PolySWEET Erythritol Powder Range is a top candidate to be part of any sugar reduction project and weight management. It can be applied in variety of food categories such as beverage, bakery, frozen, confectionary, bar, dairy, vegan and gluten-free baked products.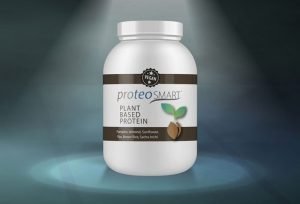 ProteoSMART
The Anderson ProteoSMART range contains Vegan Protein Blend products: all are Non-GMO, KETO and diabetic friendly and best-in-class plant based proteins. ProteoSMART Vegan Protein Blends are available in organic and non-organic variations.
ProteoSMART Vegan Protein Blend are made from a variety of ingredients, which are all cultivated and produced within the European Union. The ProteoSMART Vegan Protein Blend can be used in meal replacement shakes, ready-to-drink beverages, protein bars, prepared foods, sauces, cereals, breads, cookies, muffins and smoothies.
Sinclusions
The Anderson Sinclusions range of Sprinkle Inclusions are GMO-free, vegan and clean label sugar free inclusions. Due to their best-in-class for taste, they have incredible application in variety of delicious food products such as cookie, dessert, ice cream, protein bar and doughnut.
Available in many variations, including chocolate chip and confetti.