With the ice cream season starting rapidly we all think in our businesses about the key trends for the upcoming season. For the ice cream industry 1-2-Taste sees 5 major trends for the upcoming season, which will take off and become mainstream.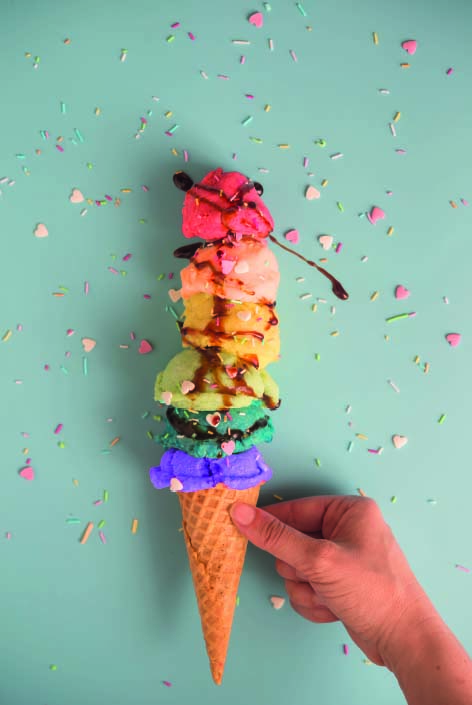 1-2-Taste gives you as ice cream maker your checklist what to focus on for the upcoming season:
Vegan is here to stay
Many customers are reflecting on their lifestyle and what the consequences are for their own wellbeing, health, but also animal welfare and the planet. Reducing on meat and dairy is a part of that and customers make choices to eat less meat and dairy, even without being fully vegetarian or vegan. These customers and certainly vegetarian or vegan people are looking for plant-based alternatives in all food products they buy: Plant-based eating is moving from trend to food revolution status.
Also in ice cream. 1-2-Taste partner Hidde de Brabander of renowned ice cream development and education centre IJscentrum Netherlands offers vegan ice cream development as part of their education programme. Hidde de Brabander believes: "This ice cream season will be the breakthrough of vegan ice cream. Regardless if you are an artisanal ice cream producer or a multinational FMCG, vegan ice cream is beyond the phase of testing this year and needs to be part of your ice cream assortment." 1-2-Taste receives also many requests for vegan ingredients and particularly ice cream ingredients. Many ice cream producers are looking for vegan ingredients, so this is clearly a pattern in interest because of development and production.
What does this mean for you as ice cream producer? Vegan ice cream is not sorbet. Vegan ice creams are alternatives to dairy ice cream. And these need to be in your product range this year, to give consumers the choice of at least a couple of alternatives. Many customers have already tasted vegan ice cream and not only want but expect to see vegan alternatives in the shop display. 
In the case of non-dairy ice creams, these products have more complex recipes than dairy based ice creams. So you need to work with different and more ingredients: blends of ingredients are most common to achieve the best flavour and mouthfeel from a plant-based formulation. Additional benefits of vegan ice creams are that they are allergen-free when well formulated. 1-2-Taste features a range of ingredients for vegan ice cream production, starting from a full base mix for vegan ice cream to sweeteners, fruit purees, flavours and natural extracts.
Organic continuing to rise
Organic is a longer customer preferences trend and customers are used to buying nearly all products as organic. So therefore organic products need to be part of your ice creams product range. 
Although current EU regulation allows 5% of the agricultural ingredients to be non-organic, in 2020 we at 1-2-Taste received many requests from food producers that were looking for organic ingredients. Why? Because these producers want to market and guarantee a 100% organic end product. For this year we expect an even higher uptake of this, because new regulation in 2022 is coming quickly.   
This means that ice cream producers will need to switch to many more organic ingredients, also to replace the 5% remaining allowed non-organic ingredients and be prepared for 2022. 1-2-Taste is extending its range of organic ingredients, ranging now from Organic Flavours, Organic Fruit Juices from specialists Medibel to even Organic Vanilla Beans from vanilla specialists Pure Vanilla. 
Customer feedback on our main organic flavours supplier Jean Niel has been very positive, saying they offer the most affordable organic flavours in the market because they work well at low dosages 
Natural is the norm
We remember the conversation we had last year with an artisanal ice cream maker in Germany that was apologising about the blue colour in his 'Smurfs' ice cream: it was the only non-natural ingredient he needed to use in all his product range. 1-2-Taste could solve this with a natural spirulina colour: 1-2-Taste believes you simply cannot do differently than natural any longer. And nowadays there is also no need to use non-natural ingredients in your ice creams any longer. 
Natural is what customers want and there is no reason with your ice cream range not to go 100% natural. Ice cream makers – certainly the artisanal ones – need to be able to offer that. 1-2-Taste has a very extensive range so that you can go 'all-natural', with Natural Flavours and Extracts from 1-2-Taste supplier Plant-Ex, Natural Colours from 1-2-Taste colour specialists Colourfood Professional, Natural Preservatives, Fruit Purees, Pieces and Inclusions. 
Healthy Ice Cream is happening
Ice cream has always had connotations like "indulgence" and "something that is not good for you" associated with it.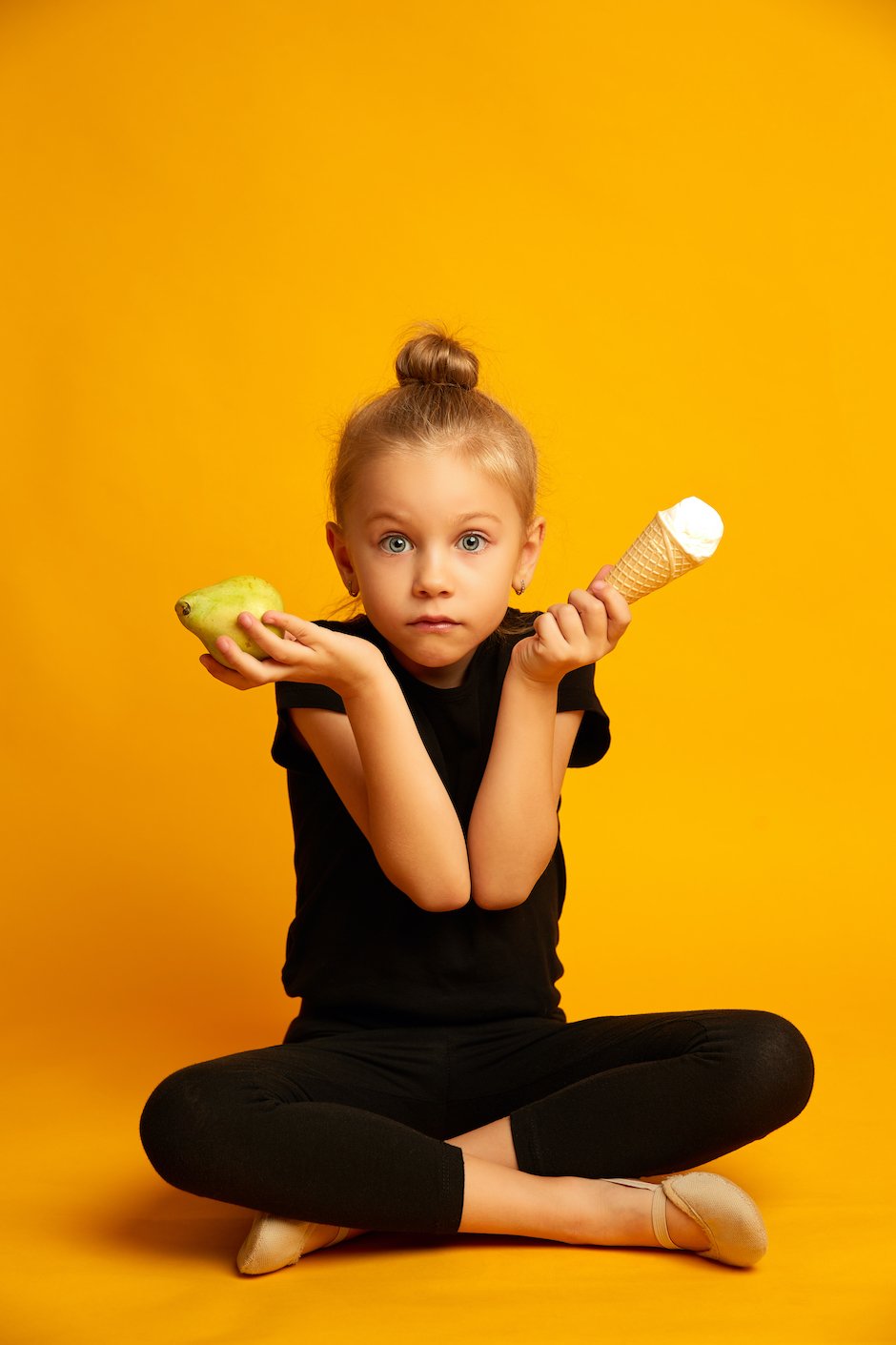 Sugar and creamy fat levels as important bases of ice cream made it hard to avoid that so far. 
"Reducing sugar and fat levels by replacing ingredients in a smart way has been done by quite a lot of ice cream makers using other natural sweeteners but also fat replacers from 1-2-Taste supplier Anderson Advanced Ingredients – also you can join that trend to be able to offer 'guilt-free indulgence'. This should be a key focus for developing new ice cream products for this season", food development consultant Paul ten Have of International Project Service Food Industry and 1-2-Taste service partner comments. 
This year's ice cream season will move ice cream further into the direction of becoming a 'functional food' – that has the right nutrients and can actually be healthy. Adding functional nutrients to your ice cream products as ingredients will be more and more normal and also appreciated by customers: Nutrients that contain health-promoting components or ingredients that counteract the risk of disease: why could they not be in ice cream?
1-2-Taste is offering a range of natural sweeteners and fat replacers and will be adding nutrients soon. Stay in touch with us to know more. 
Sustainability is key
Sustainability is the 5th trend for ice cream this year and is needed for the future generations of this world. Of course sustainability is not new and customers have made choices already to become more sustainable in their lifestyle. Food is also playing a role in this and therefore sustainability in food is now becoming key: customers want to buy locally to have the freshest food possible. But they also buy local to prevent long transportation and reduce CO2 emissions and their carbon footprint.
Buying your ingredients locally is also what you are expected as a food producer. Try to source it as close as possible to reduce CO2 emissions. Last year we heard from a European ice cream producer that they needed to source some of their vegan ingredients from the USA – of course something 1-2-Taste can help with – finding a local ingredients supplier. 1-2-Taste is adding new ingredient suppliers every week to make sure that food producers get more choice to buy ingredients from closeby. 
Reducing CO2 emissions can also be done by making sure less food is wasted: 1-2-Taste is featuring very innovative ingredients, like fruit powders made from by-products of the fruit production by 1-2-Taste partner AgroSingularity: peels from oranges, lemons, apples and pomegranates that are normally waste streams are transformed into valuable, healthy and nutritious ingredients that also can be used in ice cream applications.
1-2-Taste hoped to have inspired you for the upcoming ice cream season and is looking forward to working with you as your partner. Stay in touch with us and come back to www.12taste.com regularly to find and buy all your ice cream ingredients!