Description
Reading Scientific Services Limited (RSSL)
Food Product Development and R&D Scientific Technical Support
In the highly competitive food and drink industry, speed to market and product differentiation are key. RSSL understands these challenges and provides a comprehensive package of R&D services.   
Product Development Experience
Our innovation and scientific expertise has helped our partners to develop and manufacture products that consumers love and trust in more than 50 markets across the globe.
Our product experience is extensive and includes: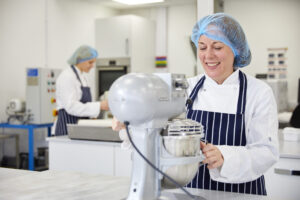 Confectionary

Dairy

Bakery

Beverages

Savoury

Special Diets
Our extensive ingredient knowledge underpins all our product development projects. 
R&D Services 
Our product development and analytical expertise is a key part of Food R&D projects. Our services include:  
Concept rapid prototyping

Food & drink product development

Flavour, physical & structural characterisation

Ingredient analysis & claim substantiation

Shelf life testing

Post launch food safety support
Our multidisciplinary approach is key to ensuring your product is launched quickly and successfully.

Let us inspire, deliver and accelerate your product innovation
To book a free consultation, contact RSSL via the 'Request conversation' button and go to 'Checkout'  to leave your contact details.