Description
Food is responsible for 25% of all greenhouse gas emissions. But it's also where we can make the biggest emissions reductions today.
So would you like to know your impact, and how to reduce your carbon footprint?
My Emissions is the first affordable provider dedicated to helping food brands calculate their carbon footprint and stand out to climate-conscious consumers. My Emissions will help you communicate your results, helping you stand out to eco-conscious customers. We can also benchmark and compare your food and generate engaging metrics for website infographics and impact statements.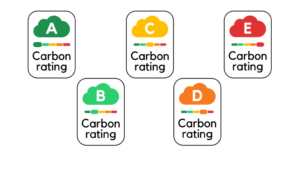 To book a free consultation, contact My Emissions via the 'Request conversation' button and go to 'Checkout'  to leave your contact details.