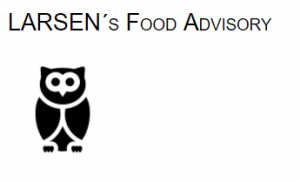 Why is Food Advisory important?
Food Advisory helps you as client in achieving the goals through strategy designing and implementing in management systems for the food industry.

Provides specialized services

Delivers expertise and trains the clients on a wide range of topics like product formulations, facility infrastructure, equipment designing, legal & licensing, quality management system.

Incorporates cooperation between the project team and food operators

Develops client's business
Niels Erik Larsen helps you in setting up your dream work in the food industry background.
Niels Erik Larsen is an experienced principal specialist in all aspects of the Food Industry, especially with very detailed knowledge of emulsion technology and stability. Also, Niels Erik Larsen is technically skilled in many fields like sensory evaluation, innovation management, quality management system, meat and biotechnology.
Expert in design and construction of food Processing plants and/or lines also able to pin-point critical process areas and advise how to rectify product defects related to process rather than formulation.

Very intimate knowledge in developing innovative functional ingredients used in the formulation of Food Products.

Expertise in many industries like Dairy, Margarine, Vegetable Oil, Bakeries and fish Processing and mostly worked in areas of Middle East, North Africa, former Soviet and Comecon areas as well as central Europe and Scandinavia.

Niels Erik Larsen has a patent for use of Glycero Cholesterol AcylTransferase (GCAT). It is used to reduce fouling in heat exchangers, increase emulsion stability and reduce level of free cholesterol in Dairy Products
Working Experience in other fields:
Handling technical services and consultancy to international key-accounts and regional application centers in Asia, Middle East and South Americas.

Sales and commissioning of process lines and equipment for Dairy, Vegetable Oil, Fruit & Vegetable processing, Bakeries, Meat Processing and Fish Processing, with main focus areas being former Soviet region, Maghreb and Middle East countries.

Responsible for set-up of representation offices and covering direct sales in USSR and Comecon areas. Main activity on complete cold stores, industrial refrigeration plants as well as fish processing plants (from daughter company – CARNITECH A/S). 

Responsible for transforming ailing, medium scale manufacturing company into a company supplying complete Cheese Processing lines as well as single equipment. Furthermore integrate the company 100% into the GADAN Group. 

Responsible for activities in the USSR and Comecon area after DTD was merged with PASILAC A/S. (both DTD and PASILAC were fully owned subsidiaries of the Danish Sugar Company (DDS A/S)).

 

Responsible for developing sales and representation set-up in P.R.China 

General Manager for DTD Saudi Arabia 

Responsible for sales and commissioning of UF plants within the group, as well as commissioning and design of several market milk plants in Denmark.

 

Part time teacher at Kold College on membrane filtration.

 

Lecturer at FAO vocational training at Alexandria Dairy School.

Provides guidelines for Master and Ph D thesis students.