Description
Haskap berry is a new fruit, origin Europe, one of the top containing anthocyanins – red pigment giving rich red color and known for antioxidant effect. It has unique complex of fruit flavours: black mulberry, black currant, blackberry, blueberry, raspberry.
Nutracevit Haskap Berry Dried is made of the best quality organic haskap berries which are dried in gentle process to make them crispy & high fibre.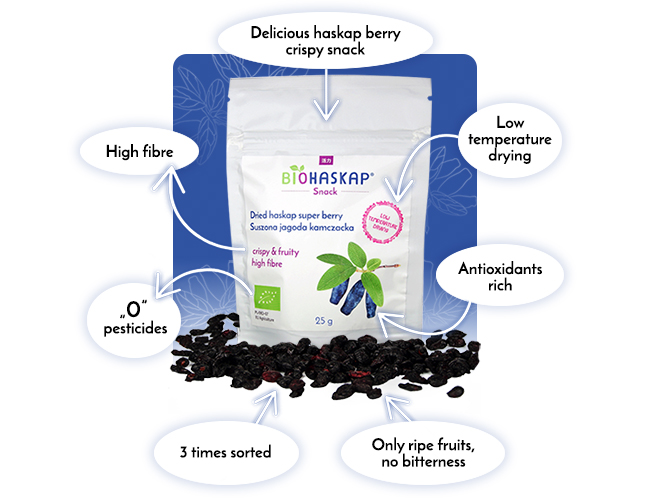 Application:
For direct consumption as a snack or ingredient for bars, granola, muesli mix, yogurt, ice-cream & cakes
Certificates
FSSC 22000, Organic
Packaging
0,5 kg, 1kg, 2kg ALU bags
Storage
The product must be stored in cool & dry area. 100% natural product, hygroscopic, must be closed well after opening.
Origin Europe