Description
Haskap berry is a new fruit, origin Europe, one of the top containing anthocyanins – red pigment giving rich red colour and known for antioxidant effect. It has unique complex of fruit flavours: black mulberry, black currant, blackberry, blueberry, raspberry. Nutracevit Organic haskap berry natural powder has sweet & sour taste, ideal straight, for fruit powder mixes or as natural food purple colourant.
Applications:
Fruit puree , fruit/berry powder mixes, granola, vegan desserts & yogurts (soya, coconut, oat), smoothies, smoothie bowls, snack bars, or as a natural food colourant giving purple colour and sweet & sour taste.
Certificates
FSSC 22000, Organic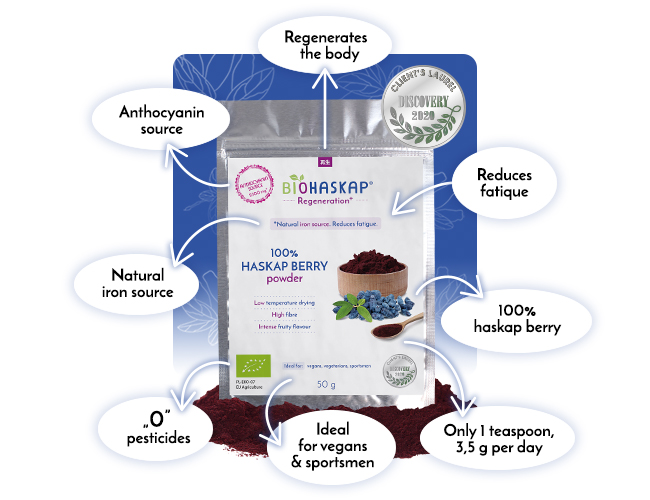 Packaging
0,5 kg, 1kg, 2kg ALU bags
Storage
The product must be stored in cool & dry area. 100% natural product, hygroscopic, must be closed well after opening.
Origin Europe