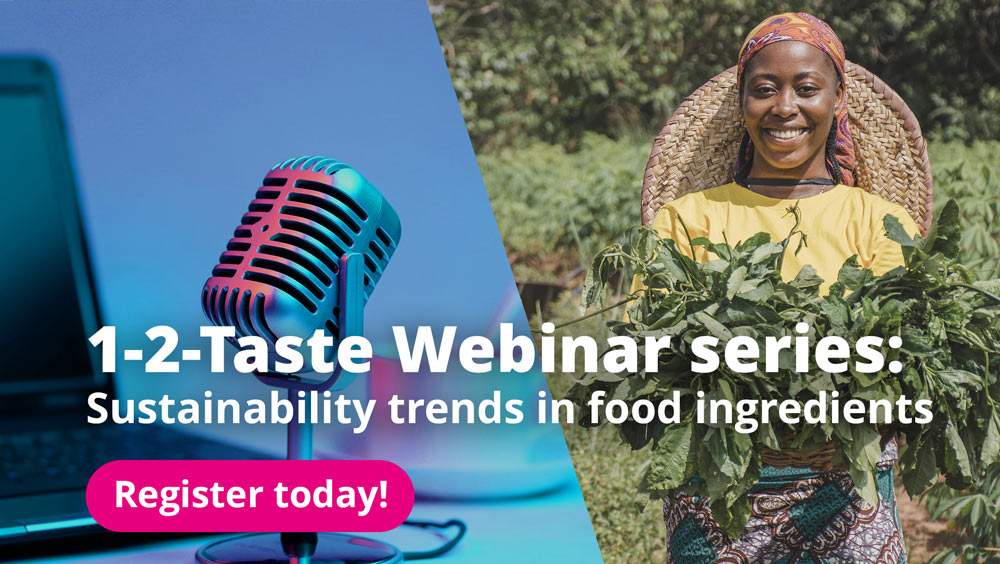 In recent years, the food industry has seen a shift towards sustainability as a backbone for the creation of new food ingredients. This trend has been driven by the need to reduce the carbon footprint, create a circular economy and to ensure sustainable development. In this webinar, we will explore the importance of sustainability in food ingredient product development and the role played by different companies in shaping this trend.
Get some key insights from 5 industry suppliers during the 1-2-Taste Webinar Series on "Sustainability trends in food ingredients", 6 June, 10-11:30 am. Join us to hear Monique van de Vijver of Solidaridad Network, Florence Span of PeelPioneers, Alvaro Manuel Garcia of AgroSingularity, Aart Van den Bos of Moringa Wize, and Bert-Jan Ottens of ProFound – Advisers In Development who share valuable insights leading the way in sustainable food practices.
The Webinar will be hosted by Jasper Schouten, CEO and Co-founder 1-2-Taste. After the live streamed interviews you can ask your own questions in the live Q&A session.