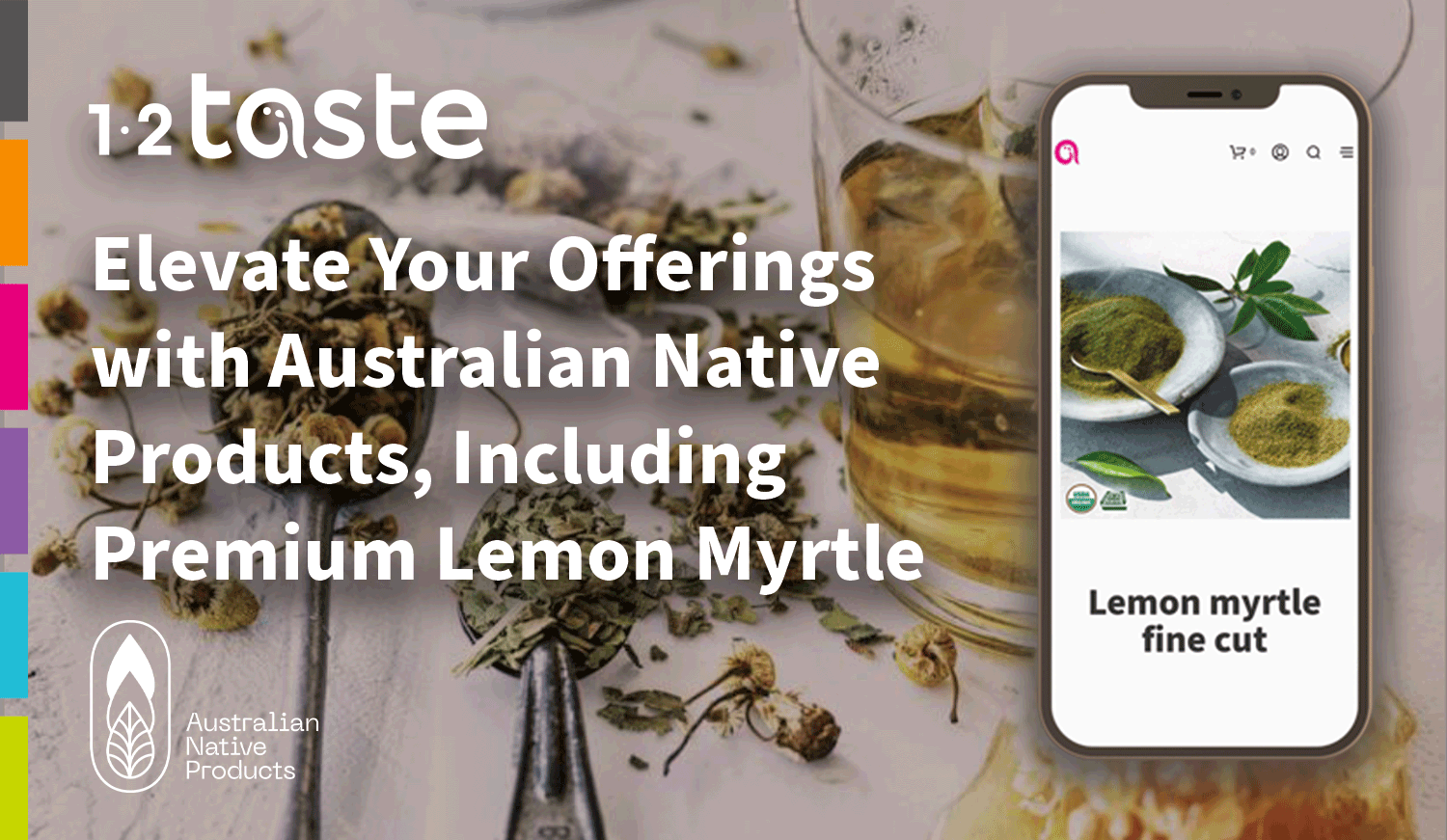 We are thrilled to introduce you to Australian Native Products (ANP) and their unique, high-quality ingredient, Lemon Myrtle, available through 1-2-Taste, the leading online B2B platform for food and beverage ingredients. As a partner of ANP, we offer a range of sustainably farmed and ethically sourced products of the highest quality for our customers.
ANP's flagship product is Lemon Myrtle, which comes in essential oils, cut leaves, and powder form. ANP is the industry leader in this field due to its superior quality achieved through the best drying techniques. Compared to competitors, ANP products have better natural colour, lower microcounts, and are high in antioxidants. Moreover, Lemon Myrtle is caffeine-free, has a higher pH level, and is therefore ideal for use in dairy and bakery products. Lemon Myrtle leaves have a similar weight to tea leaves, making them perfect for blending with tea products.
With two production locations that provide security in supply and a nursery that ensures complete control over their products, ANP stands out from the competition. Additionally, Lemon Myrtle has a higher citral percentage and is more cost-effective than lemongrass, thanks to ANP's sustainable farming practices.
Our products are suitable for companies of all sizes, and we offer stock in Europe for your convenience. ANP products are ideal for use in tea, beverages (including alcoholic), savoury dishes, dairy products, and ice cream/puddings.