5 Tips for sustainable food ingredient development
Gain sustainable expertise for long-term food success
In recent years, the food industry has seen a shift towards sustainability as a backbone for the creation of new ingredients. This trend has been driven by the need to reduce the carbon footprint, create a circular economy and to ensure sustainable development. In this whitepaper, we will explore the importance of sustainability in food ingredient development and the role played by different companies in shaping this trend.
Whitepaper on sustainable food ingredient development – Download now!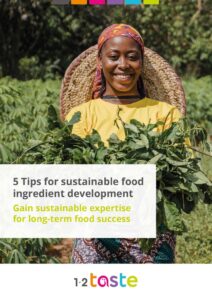 The 5 tips for sustainable practices in the food industry coming out of the interviews with different experts in the food industry:
Sustainability is no longer just a trend but a necessity due to the serious issues that exist in the food industry's supply chain. Businesses need to transform the way they operate and move away from being profit-driven at the cost of lowering input costs and labor.
There is a growing market for sustainable ingredients, and companies need to create sustainable ingredients that meet market needs.
Companies can reduce waste by transforming agricultural surpluses and by-products into high-value food ingredients through upcycling.
Sustainability is a core value of a company, but finding the right cost-quality balance is key to market success.
Companies need to be flexible and adaptable to changing market conditions and client preferences to achieve long-term success.
Take the first step towards more sustainable food products! Download our whitepaper today to learn more!
Fill out this form to get your free download.
Here the 5 key takeaways from our whitepaper:
Seek expert advice to create natural, healthy, and saleable products with functional ingredients.
Create 2-3 prototypes with a partner who offers technical support to meet market requirements.
Launch products when ready, considering seasonal windows.
Reduce costs by moving production closer to raw materials, ensuring transparency in pricing, and comparing alternative products.
Set up local supply chains, maintain quality, and explore new ingredient suppliers beyond traditional expectations.
Ready to turn these insights into winning products? Download our whitepaper today to learn more!
1-2-Taste is the first digital business to business marketplace for food ingredients and food product development. We scaled from zero to over 1000 products online in eighteen months.
Jasper Schouten
CEO and Co-founder 1-2-Taste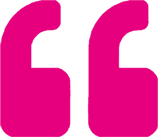 1-2-Taste is the world's first platform that allows all food & beverages companies easy access to food & beverage ingredients: Easy to find, easy to select and easy to order. Without access to the right food ingredients and services food innovation or even manufacturing cannot happen. The 1-2-Taste marketplace provides digital access to the right food ingredients and helps food manufacturers find the right ingredients and services from dozens of categories with multiple suppliers to choose from.