Description
Anthem Bioscience Lactase is an enzyme that breaks down the milk sugar lactose into glucose and galactose and helps it to be easily absorbed into blood. In certain population groups, the small intestine does not make enough lactase, so they are not able to digest milk, which can lead to diarrhea, cramps, and flatulence. This is referred to as "lactose intolerance".
Significance:
As a dietary supplement: Suggested consumption before consuming dairy products to help ease irritable bowel syndrome (IBS) symptoms and gut diseases (typical symptoms of lactose intolerance).
Application in dairy/food:
Improves the natural sweetness of milk and smoothens the texture of milk products.

Cheese manufactured from hydrolysed milk ripens more quickly than the cheese manufactured from normal milk.

Whey or lactose: for the production of sweeteners and hydrolysed whey syrups.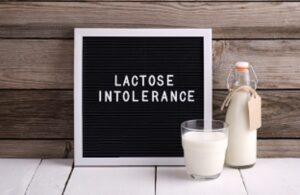 Certifications and regulatory status :
Kosher certified

Halal certified

GMP compliance