 When it needs to taste as if it was prepared by a Michelin star chef!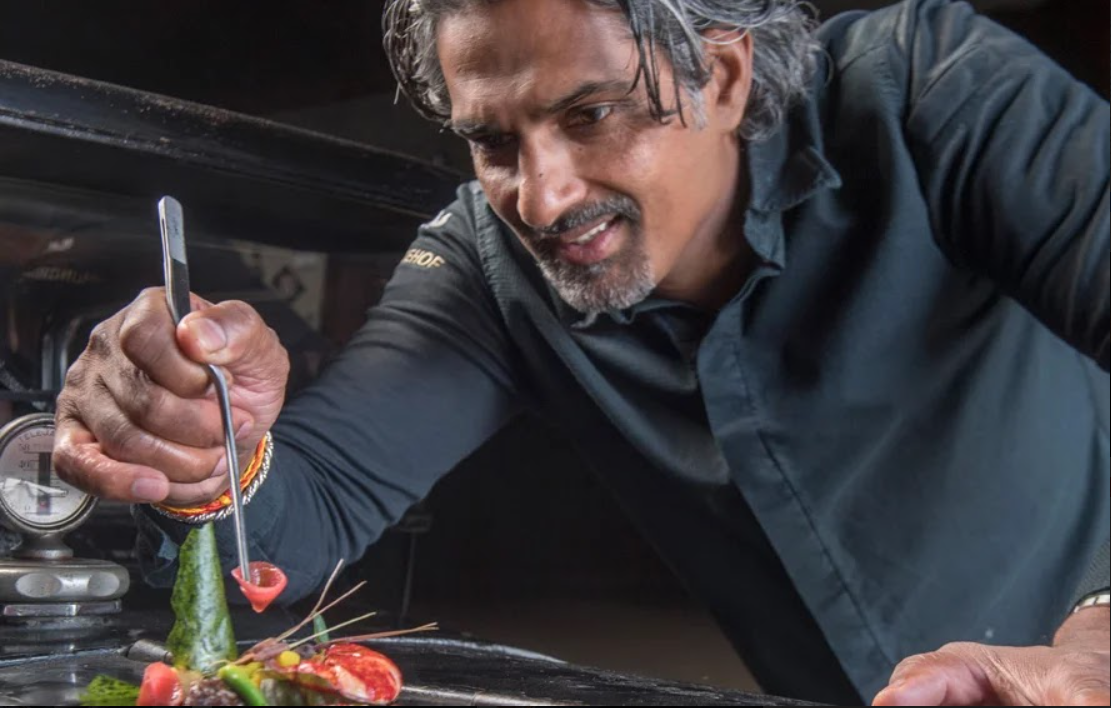 Spice blends from SpicyChef® come from the Restaurant de Lindehof in Nuenen. Here, the Surinamese-Hindustani SVH Master Chef, Soenil Bahadoer, has achieved a two-star level. Soenil is inspired by the simple but tasteful kitchen of his mother and classic French techniques. Soenil learned French techniques working at renowned restaurants in the Netherlands and Belgium.
Every dish he makes is a perfectly balanced mix of taste, smell, and colour. This means that every taste bud on the tongue is stimulated, ending with a delicious burst of taste.
SpicyChef® have turned Soenil's flavours into spice blends so you can enjoy his flavours outside of the restaurant. These great spices mean that you can enjoy Michelin-star flavours at home.
Herbs and spices are what makes Soenil's dishes unique. The spices give more than just a great taste, they also provide a feeling. Some of the spice mixtures that can give dishes an extra special taste are Madinat, Grand Bazaar, and Vadouvan.
Vadouvan
A contemporary approach to a classic. Vadouvan contains Curcuma, ginger, and cardamon as a base. This is a delicious spice mix for vegetables, poultry, fish, soups, and sauces.
Grand Bazaar
Imagine yourself in the Middle East with the flavours of cumin, coriander, and marjoram. This is a delicious spice mix for pork, poultry, and lamb.
Madinat

Madinat is a mix of different spices blended together. It includes spices such as red pepper, garlic, black pepper, fennel seeds, mace, anise, and coriander.
Indian Masala Blend
Bring India to the kitchen with this masala blend. It includes turmeric, foenigrec, mustard, cumin, and pepper. It is a delicious spice mix for beef, chicken, and soups.

Arabian Masala Blend
A modern Arabian mix of spices. The Arabian Masala Blend includes coriander, cloves, nutmeg, and bay leaf. Add this flavour to your beef, chicken, and soups.

African Masala Blend
This spice blend will give an African taste to your dishes. It includes cardamon, cumin, turmeric, and cloves. It works perfectly with beef, chicken, and soups.