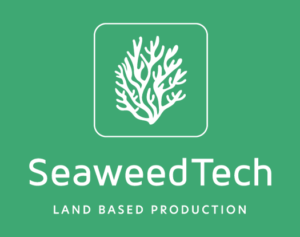 SeaweedTech provides high quality seaweed year-round, cultivated in a fully controlled land-based environment
SeaweedTech provides high quality seaweed year-round, cultivated in a fully controlled land-based environment
High Quality, Sustainable Seaweed



Our Ulva or sea lettuce is grown in land-based systems and is available as freshly frozen, powder and flakes.
With our system we can provide industries with a reliable source of high-quality seaweeds. It allows for the highest levels efficacy, traceability, (organic) certification & security. The cultivation process is fully controlled and complies with international standards for heavy metals, pesticides and biological pollutants. Costs are predictable and the seaweed can be produced year-round.
The land-based approach presents an environmentally acceptable method for the cultivation of seaweeds with limited impact on vulnerable ecosystems.
Umami Flavor & High Concentrations of Essential Minerals



Ulva is a fast growing marine edible green algae. It is often called 'Sea Lettuce' and is praised for its' Umami flavor, antioxidants and high concentrations of essential minerals, especially iodine.
It is rich in soluble and non-soluble nutritional fibers (38%), and proteins (up to 30%) and further is a source of magnesium, calcium, potassium, iron, iodine and many more minerals, vitamins, chlorophyll, beta carotene and lutein.
Ulva also contains the polysaccharide Ulvan, which is of significant interest for applications in human health, agricultural and biomaterial products because of its antibacterial, antifungal and antioxidant properties.
Depending on recipe and the method of preparation (cold dishes, cooked, fried, roasted or baked) we can supply you with our Ulva in different forms such as freshly frozen leaves or as dried flakes & powder.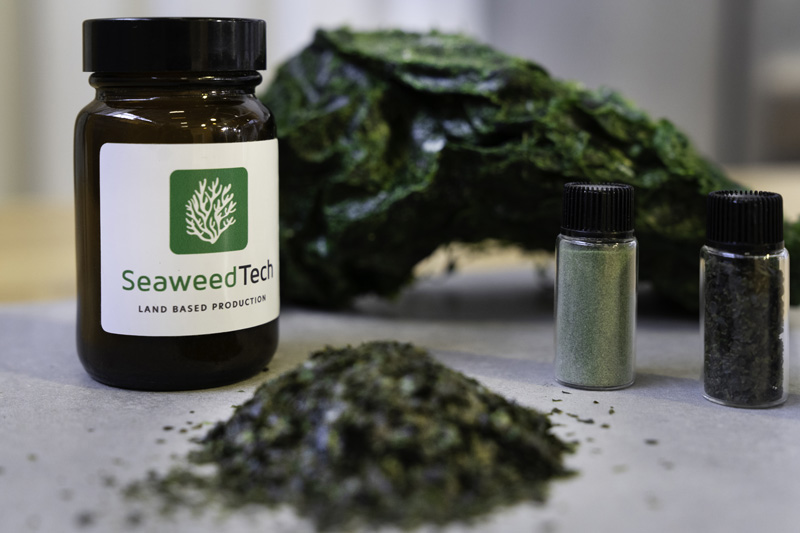 "Nature is neither tender nor stable and always on the move"



"Nature is neither tender nor stable and always on the move"



SeaweedTech Ulva Flakes. Our Ulva seaweed, also known as sea lettuce, is cultivated in clean controlled conditions resulting in the highest quality. W

€

8,00 Excl. VAT Supplied by: SeaweedTech View Details

SeaweedTech Ulva Freshly Frozen. Our Ulva seaweed, also known as sea lettuce, is cultivated in clean controlled conditions resulting in the highest qu

Supplied by: SeaweedTech View Details

SeaweedTech Ulva Powder. Our Ulva seaweed, also known as sea lettuce, is cultivated in clean controlled conditions resulting in the highest quality. W

€

8,00 Excl. VAT Supplied by: SeaweedTech View Details