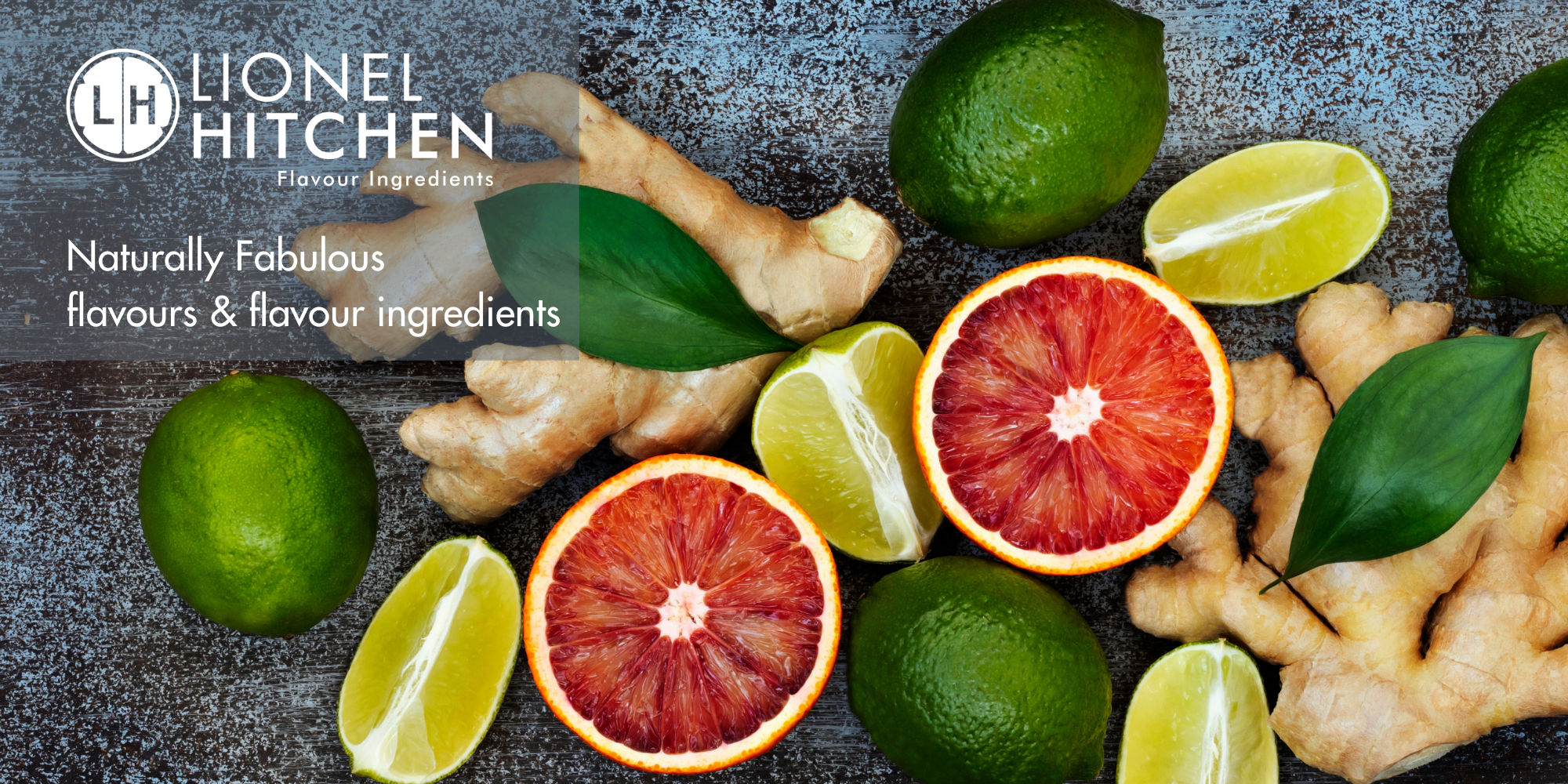 Lionel Hitchen
Lionel Hitchen is an independent, family-owned manufacturer and supplier of natural flavours and ingredients. Founded in 1965, they have a passion for providing clean label solutions for industry-wide challenges. They are dedicated to delivering outstanding quality and authentic taste.
The authenticity of their flavours has earned them a reputation as a world-class supplier. Their team of highly experienced flavourists create their products from a palette of over 3,000 raw materials, which they manufacture in-house. This gives them the ability to create complex, unique, and highly individual flavours for your business needs.
Lionel Hitchen is happy to offer application support to your product development team with free Beverage Innovation Sessions to help move your projects from concept to reality.
 All products from Lionel Hitchen are vegan and vegetarian suitable. 
A high-impact flavour profile captures the authentic aroma and flavour of the world's most delicate citrus. The zesty notes give a fresh, fruity, and juicy taste.
Lionel Hitchen uses the by-products from the citrus juice industry to create their products. They express their citrus peel oil from the peels of fruit that has been used for juicing, and their citrus essential oil is extracted from the misshapen fruit rejected by the fruit industry. 
Lionel Hitchen HiFresh Blood Orange is a natural extract with an authentic 'true to fruit' blood orange flavour delivering the whole fruit taste. Prepared by extraction of orange oil with…

Go to details page
Ginger is a classic ingredient that remains current in the food and beverage industry. Its popularity in the functional food and beverage market continues to rise. Lionel Hitchen offers ginger in various energising and uplifting forms to suit your needs.
Distinct in its aroma and taste, ginger's most prominent flavour notes include warm, spicy, woodiness combined with herbaceous sweetness. These more prominent notes are balanced by a light, lemony-citrus zest grounded in a unique earthiness. Pair with their other citrus, herb, and spice products to create individual and layered flavour profiles.
Lionel Hitchen Ginger Ale Flavour is a blend of natural flavouring materials including ginger extracted with aqueous ethyl alcohol with the characteristic odour and flavour of ginger ale

Go to details page

Lionel Hitchen  Ginger flavour is a natural flavouring obtained by aqueous ethyl alcohol extraction of ginger oleoresin with the refreshing aroma of ginger and earthy, spicy warming heat, and slightly…

Go to details page

Lionel Hitchen Ginger Lemon Flavour  is a natural flavouring obtained by aqueous ethanol extraction of lemon and ginger oils

Go to details page

A 'true to ginger' natural flavouring obtained by aqueous ethyl alcohol extraction of Nigerian ginger

Go to details page

Lionel Hitchen  Ginger washing is a natural flavouring prepared by aqueous ethyl alcohol extraction of a blend of natural extracts.

Go to details page
Lionel Hitchen Beverage Flavour Development Consultation