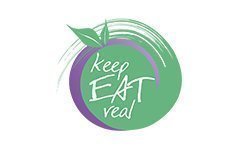 KeepEATreal are a UAE-based nutrition and food consultancy specializing in menu optimization, nutrition analysis, recipe development, corporate, and group wellness.
KeepEATreal work with restaurants, cafés, f&b outlets, groceries, and hotels to create tailor-made nutrition solutions that suit their business needs, improve long-term health and well-being, and help enhance their offerings to clients, customers and employees.
— Nutritionists & Entrepreneurs —
MENU CREATION CONSULTANCY
KeepEATreal responds to the demand for food that not only tastes great but provides more nutritious value. KeepEATreal works with cafes, restaurants, hotels and schools to bring better nutritional balance to their menu without compromising on taste.
KeepEATreal is here to work on your next project to help with health and nutrition claims, recipe and menu development and expert nutrition advice.
Developing, testing, and implementing healthy meals that take into account calories, carbs, protein, sugar, fat, and sodium without sacrificing on taste
Creating and implementing recipes that are free from allergens such as gluten, dairy, soy, sesame nuts and eggs
Standardizing recipes to produce consistent quality, taste and yield
Creating special healthy lines such as vegan, paleo and kids-friendly menu
NUTRITION ANALYSIS + FOOD LABELING
If you are looking to add nutritional analysis and food labeling to your products, and for your recipes, KeepEATreal is here to help you with all that and more based on recent scientific and regulatory guidelines!
With years of experience in nutrition, and within the food industry, we are can help with:
Analyzing nutrition facts and ingredients
Creating and evaluating nutrition food label
Identifying major food allergens such as gluten, dairy, soy, sesame, nuts, and eggs
Creating food concepts, sharing nutrition advice and enhancing one's well-being is one of our core passions. With KeepEATreal's signature program, they will work closely with your team and brand to ensure you are receiving the most up-to-date nutritional support for your F&B outlet to help you attain even higher standards of food and empower your customers to make smarter and more informed food choices. The KeepEATreal program will include, and is not limited to:
Healthy eating guidelines to a new or existing food and beverage line
Menu consultancy on ingredients used, superfoods to be added & latest nutrition trends
Nutrition Analysis & Menu labeling
Food Allergen Protocol Program
Training of staff
Certification by Licensed Dietitians
BRAND AMBASSADOR PROGRAM – "RECOMMENDED BY NUTRITIONISTS"
KeepEATreal partners up with brands they love, they use and they want to share them to the world. KeepEATreal can act as your: Brand Ambassadors, Partners with Health & Wellness Brands. KeepEATreal can also help you develop a Corporate Wellness program and do Content advisory. They can work together with you for…
Menu Development and Nutrition Analysis
School and Community Initiatives
Corporate Wellness
Weight Loss and Detox Retreats Talks,
Seminars and Cooking Demonstrations
Marketing and Social Media Support
Restaurant and Product Reviews