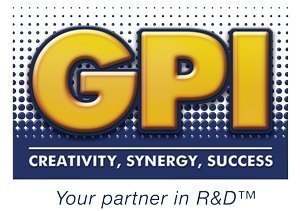 GUM PRODUCTS INTERNATIONAL INC.
SUSTAINABLE QUALITY FOOD INGREDIENTS
GPI products range from food gums to clean label anti-microbials for the meat, poultry, seafood, dairy, bakery, confectionery, beverage, vegetarian, vegan, sauces, jelly, and culinary industries. GPI also features gluten free and plant-based lines. GPI utilises proprietary and patented technology in the processing of all their unique formulations. GPI's goal is to be at the forefront of food technology for healthier products.
GPI features a unique line of carrageenans that help increase product yields while enhancing texture, juiciness, and product integrity, and reducing package purge and syneresis.  These carrageenans do not affect the taste, colour, or smell of the finished product. GPI also offers an alternative to using carrageenan with its patent-pending seaweed fibre.
ANTI-MICROBIAL
GPI's line of E-free anti-microbials is able to naturally extend shelf life while also enhancing flavour. GPI's anti-microbials can also be used to lower sodium levels while maintaining the taste profile.
TEXTURISERS
GPI's line of natural texturizers gives chefs and food formulators the tools and ingredients to create unique, delicious, and cost-effective products. Our texturizers help improve appearance, texture, viscosity, bite, and mouthfeel without masking the original flavours. Try our products if you need to add value and increase satisfaction for your customers.
GLUTEN-FREE
GPI's line of gluten-free blends are true examples of how delicious gluten-free products can be when created with both technical and artisanal knowledge. Our gluten-free products are real treats that truly satisfy cravings for cakes, or any delight baked with wheat. Our gluten-free bread and pizza dough have the same texture, crunch, and color as their non-gluten-free versions.
PLANT-BASED
GPI's plant-based line is the perfect solution for vegan or vegetarian meat alternatives. They are delicious, juicy, and easily customizable to ensure customer satisfaction. GPI's plant-based products are shipped dry to save on cost and lower environmental impact. Most importantly, they are very easy to mix in your facility and do not need highly specialized equipment.